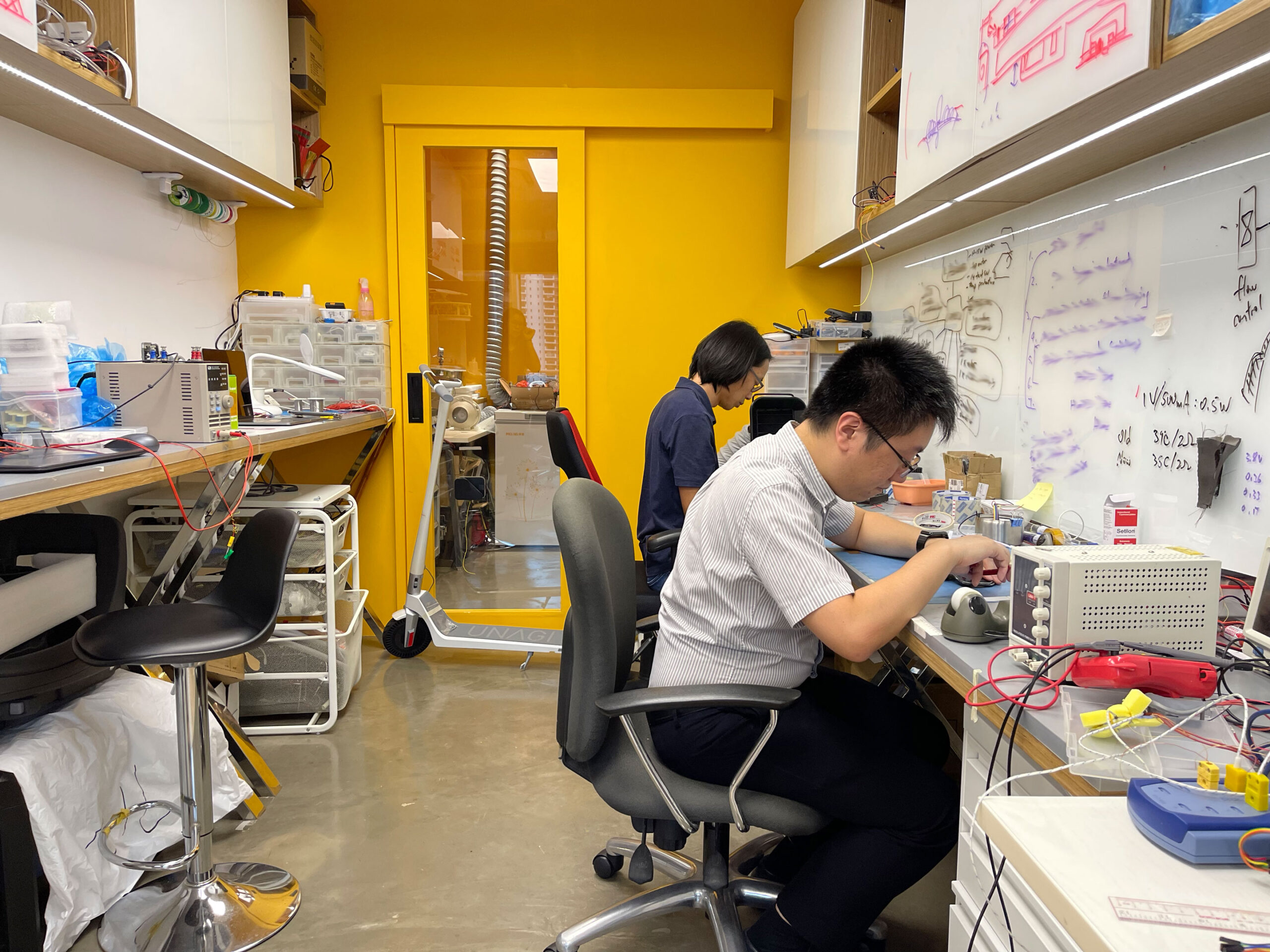 What type of talent do I need to ensure successful product development?
We offer the technical experience, creativity and resourcefulness required for complex product development
"Hardware is hard", is not just a cliche. Incorrect design and supplier decisions can result in disastrous consequences that become evident weeks or months later.
It's essential to work with a competent core team of experienced product designers and engineers who have the technical know-how and battle scars to guide you throughout the hardware development process and maximize your limited time and resources.
Global cross-functional team
The Q Design team are curious, experienced and creative individuals. They have collectively helped design, engineer and manufacture over a hundred products and shipped millions of units.
We enjoy tackling tough new challenges and inventions, and thrive on creating products that are category-firsts at the bleeding edge of IoT and hardware innovation.
In-house skillset
Engineering program management
Manufacturing program management
Mechanical engineering
Electrical engineering
Firmware engineering
Mobile application software engineering
Cloud software engineering
Optical engineering
Acoustics engineering
Manufacturing process engineering
Tooling management
Quality engineering
Source inspections
Sourcing and supply chain management
Logistics and shipping support
Product designers, engineers and technical experts
The Q Design leadership team has decades of combined experience in developing and shipping products. Working with us enables you to leverage our technical depth, network and expertise to level-up your own team.
We prioritize your success and are hands-on in how we work to deliver maximum communication, transparency and program management leadership.