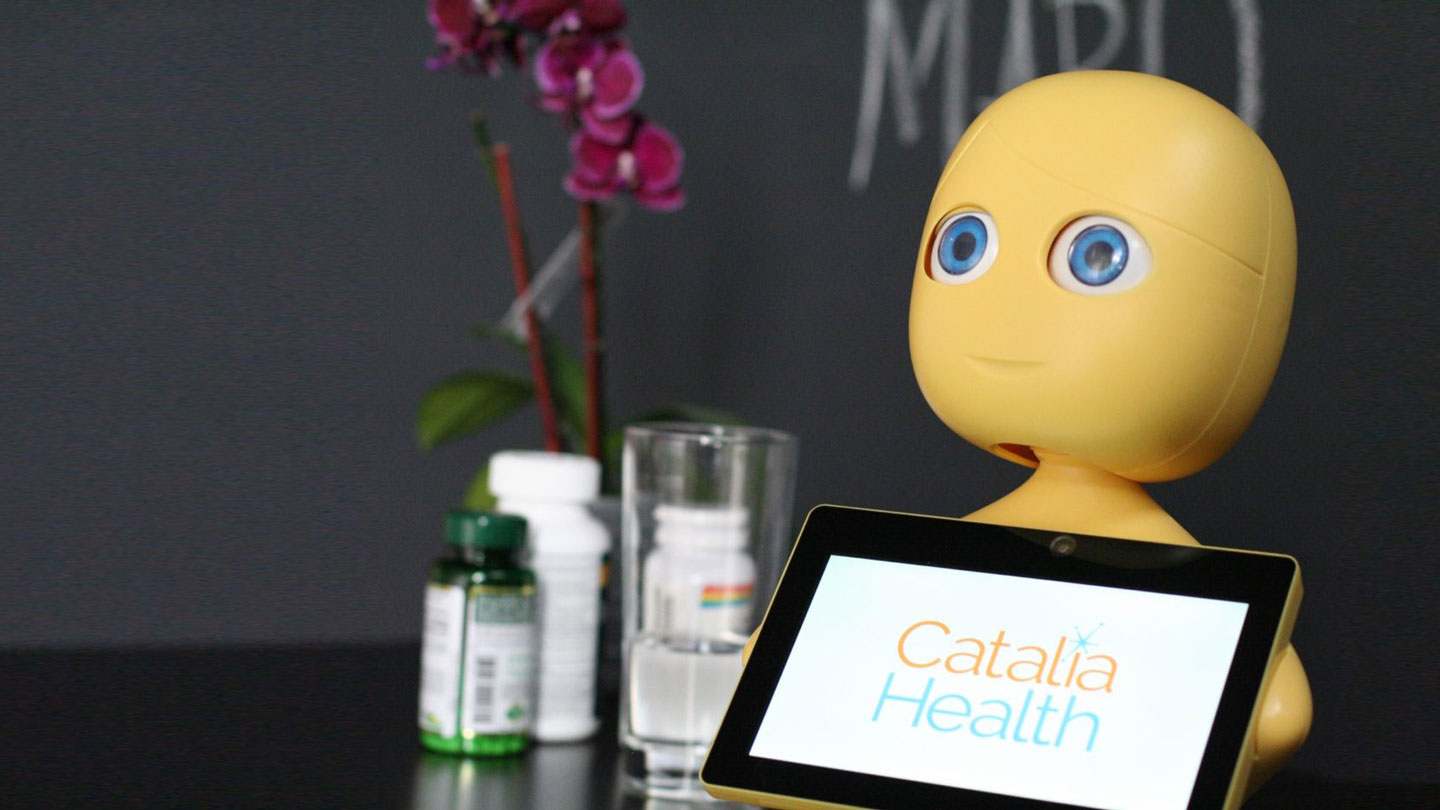 Mabu engages with patients in-home to provide remote care. We helped with its design and manufacture
The problem
Catalia Health developed a robotic system that was initially hand-assembled in small quantities at their workshop to support early customer pilots and testing. As the company grew, it needed to develop a reliable and robust manufacturing process and supply chain to support larger customer orders while maintaining quality and optimizing costs.
The Q Design solution
We worked closely with Catalia Health to source a high-quality contract manufacturer in China that could meet their requirements of cost, quality and capacity. Q Design then led the program to fabricate new tooling, setup the production line and implement quality control processes to create a reliable and robust production line. With our local team in China, we provided on-site and on-going manufacturing and quality support and removed the worries of overseas manufacturing so that Catalia Health could focus on its core business.
The icing on the cake
Q Design eventually referred Catalia Health to Q Capital, which made an early-stage investment into the company. We also continued to collaborate on the engineering and manufacturing of the next generation robot in a follow-up project.
Product category
---
Medical and Health
Robotics and Automation
Product development stage
---
DFM
Engineering design
Manufacturing NPI
Prototype
Sustaining manufacturing
Tooling
Project role
---
Boots-on-the-ground Support
DFM
Manufacturing Program Management
Mechanical Engineering
Prototyping
Quality Management
Source Inspection
Sourcing
Tooling Fabrication Management